TS Bank's REV is a competition that allows small businesses the chance to win up to $27,000* to ignite their business.
After a preliminary event in October, TS Bank selected five companies to move onto the final round, which will take place on Friday, Dec. 1 from 5 - 8 p.m. at "The Venue" inside Harrah's in Council Bluffs, Iowa. This event is free and open to the public. RSVP for the event here.
Before the finale, we wanted to spotlight each of the top five businesses. Third on the list - Found Vintage Market!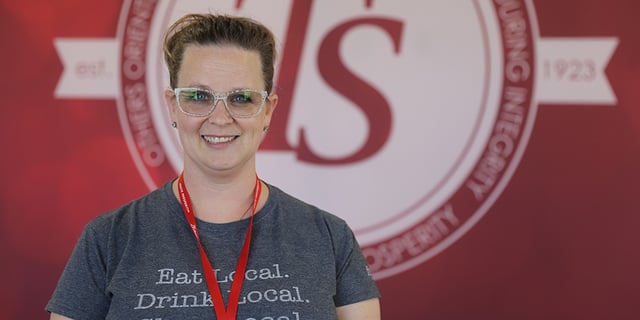 Sum up your product/service.
We sell only top quality, solid wood vintage furniture, new home accessories, and furniture paint. We offer education on how to paint to those wanting to learn and we help people create fun spaces in their home.
Where can we find your business?
We are located at 6022 Maple Street, Omaha, NE 68104. We can also be found on Facebook, Twitter, Instagram and Pinterest.
What is your mission and what are your goals?
Our mission is to make old new again. We love taking old and outdated pieces of history and turning them into something that people cherish again. Our goal is to become the number one place to come for solid wood vintage pieces and home accessories in Omaha. We would love to do this by opening more locations and adding a classroom space.
When did you start this company?
Our first store opened October 2013 and our current location opened July 2016. It started in my garage even earlier than that.
Describe your business in 1 sentence... ready.... GO!
We are the best vintage/modern home accessory store specializing in painted furniture, custom painting, and home accessories that you can find in Omaha!
Want to connect with Found? We don't blame you! You can find them here:





*For full list of rules visit: tsbank.com/rev. Multiple winners may be awarded various amounts at REV finale on Dec. 1, 2017. TS Bank, Member FDIC.