We are excited to introduce you to the four judges and moderator that will be participating in this year's REV preliminary pitches. Each individual brings a unique background and experiences to the table, which helps create a diverse and well-rounded panel. Keep reading to get to know each judge and our moderator.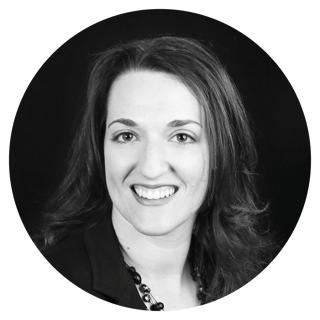 Marie Allely, AVP of Business Banking

Marie has been in banking since 2001 and has worked as a commercial lender for TS Bank for the last five years. "Being a commercial lender, I am familiar with the small business arena. I have worked with the IWCC Small Business Development Center, SBA, and have served as a judge for the Venture School with the University of Iowa."
"I am intrigued each year by the number of new ideas and products that are pitched at our REV event. It is so fun to see the different and highly innovative ideas that people come up with. "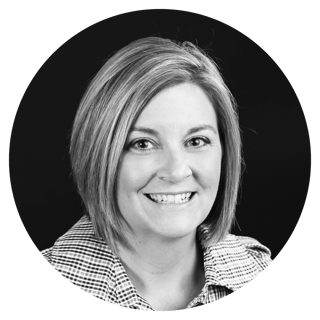 Kristi Waffle, COO of TS Prosperity Group

Kristi is currently the Chief Operating Officer of TS Prosperity Group. She previously worked 10 years at TS Bank in the areas of Trust & Wealth Management Operations, BSA and various other roles within the bank. Her main duties include strategy implementation, continual process improvement, leadership, and day-to-day oversight of all areas within the TS Prosperity Group. Other previous careers include: a licensed real estate broker, working in brokerage operations, owning a small business for 15 years, and working in the information technology field.
"As a previous owner of a small business, I understand the struggles and successes that come with owning your own business. Being able to assist small businesses in accomplishing their dreams for the next level is exciting and rewarding. I appreciate that TS Bank has recognized that small businesses are vital to the success of our communities and being able to help them on their road to success is great feeling."
"REV allows us to get to know our local businesses and their hopes, dreams and goals at a very individual level. As a bank employee participant in REV for the past 3 years, I find it very interesting to see how local entrepreneurs are helping our local business communities grow and prosper."

David Buman, SVP of TS Ag Finance

David joined TS Ag Finance as the Senior Vice President in December 2014. Prior to joining TS Ag Finance, David was the Director of Credit Operations with Farmer Mac for over six years. As the Director of Credit Operations, David was directly involved in loan underwriting, developing underwriting standards and practices, as well as the design and creation of AgPower®, Farmer Mac's in-house underwriting program.
Prior to Farmer Mac, David served as a Vice President for Midstates Bank in Harlan, Iowa, and as a Senior Loan Officer with Farm Credit Services of America. With his expertise in Farmer Mac underwriting and a history with other financial institutions, David understands the essential need to provide alternative financing options to a market whose loan requests are growing more complex, sophisticated, and increasing in size.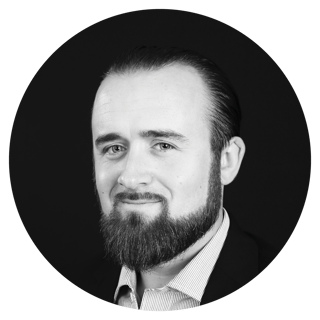 James Rolfsen, Senior Data Scientist

James is the founder of Kojuba, a "people analytics" tech company. Kojuba is built on the idea that every company is a tribe, and that every tribe has its own unique culture and mechanics. Kojuba leverages the power of "organizational network analysis" to help companies build great tribes. In addition to Kojuba, James works on the analytics team as a Senior Data Scientist at the TS Banking Group.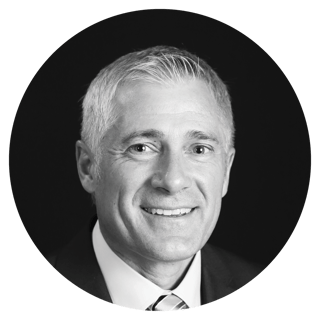 Gary Davis, BPI Coordinator
Gary joined TS Banking Group in April of 2016 as part of his "Second Act," where he is currently a member of the Business Process Improvement Team. Prior to this, Gary spent over three decades in Student Ministry. Gary loves simple, creative solutions to complex problems ("less is more"), and is looking forward to hearing your entrepreneurial ideas. Gary will be this year's REV moderator, but also might chime in with a question or two during presentations!